Glowing Skin Looks Younger
Help your client's turn back the signs of ageing with non-invasive skin
rejuvenation devices for face & body
Advanced Non-Surgical Treatment Solutions
Grow Your Business With Skin Rejuvenation Machines
Wondering how to start your own body contouring business? Our body contouring machines have been developed using the latest technological advancements in the field, so you can rest assured of their efficacy.
Whether you have clients wanting to shed stubborn pockets of fat or undergo a more dramatic, full-body transformation, CliniMed's high-tech selection of science-backed non-invasive body contouring machines can help them achieve desirable results. Body contouring can be performed on almost any body area, including the stomach, thighs, arms, and chin. The results are long-lasting and cost-effective.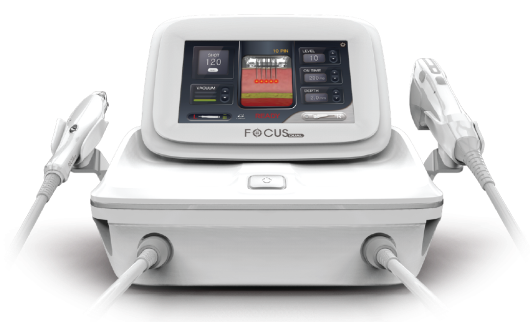 This state-of-the-art non-surgical body contouring machine offers a unique combination of Radio Frequency, Microneedling and High-Intensity Focused Ultrasound (HIFU) to provide advanced body contouring treatments that require no downtime.
This advanced technology also reduces signs of ageing and tissue damage by treating the skin at every layer to rejuvenate, lift, firm, and tighten. Learn more today by requesting the FocusDual brochure.
HydraBeauty™ is an advanced skin care system that combines three advanced skin care technologies for complete skin care for your customers.
HydraBeauty™ painlessly removes dead skin cells, blackheads and whiteheads to improve acne prone or congested skin. With the added benefit of providing intense hydration for ageing, dull and dehydrated skin, HydraBeauty™ is suitable for all skin types and will leave your customers with clearer, brighter and more radiant skin.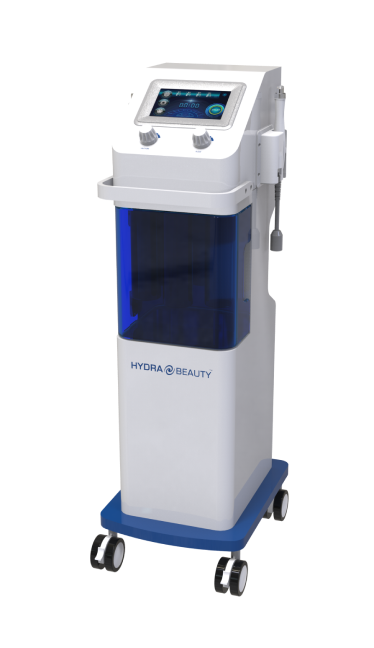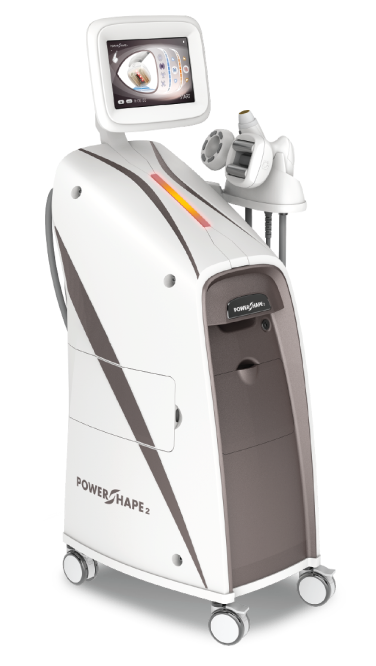 This innovative 3-in-1 system uses Bipolar Radio Frequency, Low-Level Laser, and Vacuum Roller technology to smooth, lift and sculpt the skin during each body contouring treatment. This state-of-the-art body contouring machine provides clients with transformative, long-term results and can also be used to tone and lift delicate areas of the face, neck and décolletage.
PowerShape2 is exceptionally enticing for clients as it's cost-effective, non-invasive, pain-free, and does not require extensive downtime or recovery — they can leave your clinic and go about their day following each treatment. If you're ready to increase productivity and results with a high-performing body contouring machine, learn more about this sought-after treatment by requesting the PowerShape2 brochure from our team.
CoolShaping2 is the latest offering in fat reduction and body contouring technology.
This ground-breaking body contouring machine offers 360° degree stereoscopic cooling with four handpieces that can simultaneously target various areas of the body.
Without damaging the surrounding organs, cryolipolysis permanently destroys and crystallises fat cells for long-term toning, lifting and tightening of the skin. Easy to operate, the CoolShaping2 device offers an amazing reduction in treatment times and increases client turn-around.
Take your business to the next level and request the CoolShaping2 brochure today to learn more about this science-backed body contouring and sculpting treatment.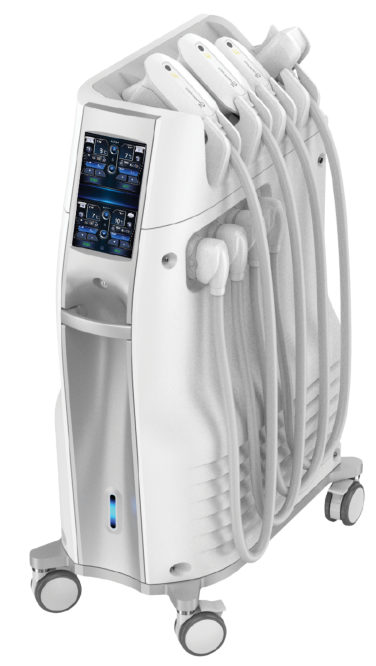 Why choose body contouring machines from CliniMed Aesthetics
At CliniMed Aesthetics, we specialise in offering innovative, clinically-proven, non-invasive aesthetic treatment devices. We are dedicated to providing Australian businesses, clinic owners, aestheticians and practitioners with state-of-the- art handpieces to elevate their patients' experience and help them reach their body goals. Our aesthetic machines and devices offer a diverse range of treatment options, including age renewal, body contouring and more.
Do you have an unused or outdated aesthetic device that no longer serves its purpose? Take advantage of our aesthetic devices exchange and upgrade service and check if you are eligible to trade your old instrument for a brand-new model!
If you have any questions about how to start your own body contouring business or are ready to enhance your clients' experience and grow your treatment offerings with non-surgical aesthetic solutions, contact us to speak to our sales and support team. Alternatively, you can use our store locator to find a CliniMed provider near you.
Frequently Asked Questions
What is the best skin rejuvenation treatment device?
CliniMed Aesthetics is proud to offer a skin rejuvenation device to suit any clinic or beautician's needs. With a combination of cutting-edge technologies, including microneedling, Radio Frequency and High Intensity Focused Ultrasound (HIFU), the FocusDual® has a three-in-one multi applicator.
It's a popular choice among clients who want the results of a facelift without downtime or post-surgical trauma. Not only does the FocusDual® work to lift and tighten the face, but it can also be used for all over body sculpting and tightening — reducing fat and giving your clients more beautiful, luminous skin.
How does skin rejuvenation work?
FocusDual® — our skin rejuvenation device — uses cutting-edge technologies, including microneedling and focused ultrasounds, to penetrate deep layers of the skin, stimulating skin cell turnover and the production of elastin collagen-rich tissue. This innovative skin rejuvenation device provides immediate and noticeable results that your clients can start to enjoy as soon as they leave your salon or clinic.
How long do non-surgical facelifts last?
Depending on individual clients' age, genetics, and facial structure, results from a non-surgical facelift can last anywhere between six months to two years! Because these cutting-edge facelift alternatives do not involve surgery, anaesthetic or a lengthy recovery time, they're a great alternative for clients who want to immediately enjoy a more youthful complexion.
Purchase Body Contouring and Sculpting
Machines from CliniMed Aesthetics Today!
Backed by therapists, clinicians, practitioners, nurses, and aesthetic professionals across Australia,
CliniMed Aesthetics is a leading industry provider of TGA approved body contouring machines.
As Trusted Providers of in-depth, non-invasive aesthetic technology CliniMed Aesthetics are ready to
support & help you enhance your clients' experience in growing your advanced non-surgical
treatment offering, get in touch today!
AUSTRALIAN OWNED & OPERATED