Innovative Body Contouring Solutions
Transform your clients' bodies with advanced aesthetic medical technology &
clinically proven, non-invasive Body Contouring Devices
Advanced Non-Surgical Treatment Solutions
Grow Your Business With Body Contouring Machines
Wondering how to start your own body contouring business or expand your existing treatment options? Our body contouring machines have been developed using the latest technological advancements in the field, so you can rest assured of their efficacy.
Whether you have clients that want to shed stubborn pockets of fat or undergo a more dramatic, full-body transformation, CliniMed's high-tech selection of science-backed non-invasive body contouring machines can help them achieve desirable results. Body contouring can be performed on almost any body area, including the stomach, thighs, arms, and chin. The results are long-lasting and cost-effective.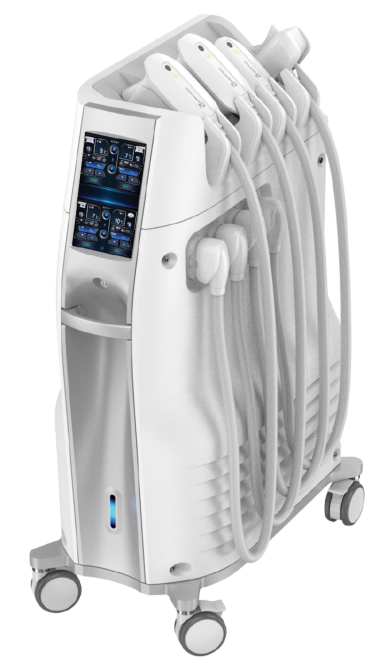 CoolShaping2 is an in-demand fat reduction and body contouring technology.This ground-breaking body contouring machine offers 360° stereoscopic cooling with four handpieces that can simultaneously target various areas of the body.
Without damaging the surrounding organs, cryolipolysis permanently destroys and crystallises fat cells for long-term toning, lifting and tightening of the skin. Easy to operate, the CoolShaping2 device offers an amazing reduction in treatment times and increases client turn-around.
Take your business to the next level and request the CoolShaping2 brochure today to learn more about this science-backed body contouring and sculpting treatment.
This innovative 3-in-1 system uses Bipolar Radio Frequency, Low-Level Laser, and Vacuum Roller technology to smooth, lift and sculpt the skin during each body contouring treatment. This state-of-the-art body contouring machine provides clients with transformative, long-term results and can also be used to tone and lift delicate areas of the face, neck and décolletage.
PowerShape2 is exceptionally enticing for clients as it's cost-effective, non-invasive, pain-free, and does not require extensive downtime or recovery — they can leave your clinic and go about their day following each treatment. If you're ready to increase productivity and results with a high-performing body contouring machine, learn more about this sought-after treatment by requesting the PowerShape2 brochure from our team.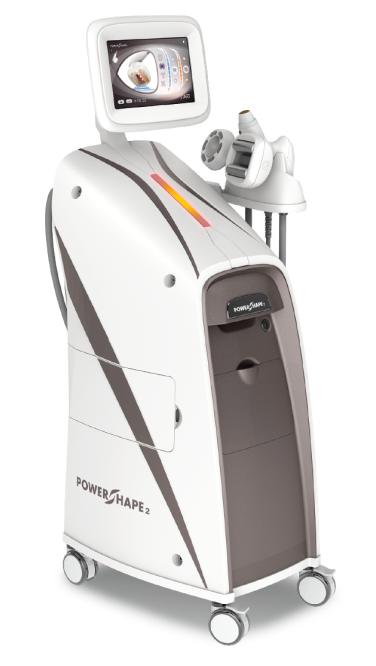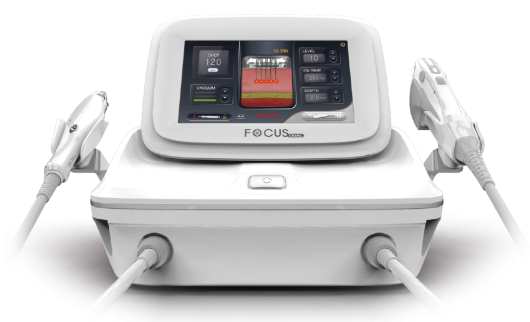 This state-of-the-art non-surgical body contouring machine offers a unique combination of Radio Frequency, Microneedling and High-Intensity Focused Ultrasound (HIFU) to provide advanced body contouring treatments that require no downtime.
This advanced technology also reduces signs of ageing and tissue damage by treating the skin at every layer to rejuvenate, lift, firm, and tighten. Learn more today by requesting the FocusDual brochure.
Fat freezing, or cryolipolysis, is a non-surgical, non-invasive alternative to going under the knife and enduring a lengthy liposuction procedure. CoolShaping™ is a popular fat-freezing device that delivers impeccable results and offers a non-invasive alternative to surgeries that carry a host of unavoidable risks.
Learn more about this realistic body contouring solution by requesting the CoolShaping™ brochure from our friendly staff.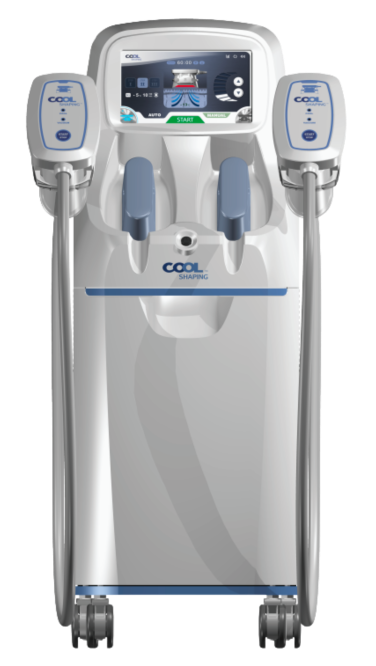 Why choose body contouring machines from CliniMed Aesthetics
At CliniMed Aesthetics, we specialise in offering innovative, clinically-proven, non-invasive aesthetic medical devices. We are dedicated to providing Australian businesses, clinic owners, aestheticians and practitioners with state-of-the-art technology to elevate their patients' experience and help them reach their body goals. Our aesthetic machines and devices offer a diverse range of treatment options, including age renewal, body contouring and more.
Do you have an unused or outdated aesthetic device that no longer serves its purpose? Take advantage of our aesthetic devices exchange and upgrade service and check if you are eligible to trade your old instrument for a brand-new model!
If you have any questions about how to start your own body contouring business or are ready to enhance your clients' experience and grow your treatment offerings with non-surgical aesthetic solutions, contact us to speak to our sales and support team. Alternatively, you can use our store locator to find a CliniMed provider near you.
Frequently Asked Questions
How can I start my own body contouring business?
The demand for non-surgical body contouring and sculpting professionals is on the rise. If you're wondering how to start your own body contouring business, CliniMed Aesthetics can help. Establishing a body contouring business and growing your client base is a worthwhile investment. The process involves investing in safe, compliant devices that include ongoing service options, finance, technical support & readily available bespoke device training. Contact Us to find out more.
I would like to find out more about the body contouring devices CliniMed Aesthetics supplies & instals across Australia?
CliniMed Aesthetics supplies only TGA Certified body contouring and sculpting machines. For all device pricing & consumables costings, contact our National Sales Support Team or call 1300 10 10 58 to find our more.
What is a CMA Trade-In?
It's our trade-in and recycling program that's good for you and the planet. If your trade-in device is eligible for credit, you can offset the purchase price of a new one from Clinimed Aesthetics.
Does CMA offer finance for my chosen device/s?
CMA accept several relevant solutions within the market complimenting your business requirements & ROI. Please contact us to find out more.
Does CMA offer maintenance & servicing options?
All our device maintenance warranty/extended plans include regular scheduled/optional servicing. Within our rigorous servicing checks, be rest assured that all your equipment – whether loan or purchased – will arrive fully-functioning, factory specified & ready to operate. Along with our Service Technician, who will provide on-site device set-up, inclusive of an operations functionality & anaylsis report, all with minimal interruption to your daily operations.
What are body contouring machines?
Body contouring machines are designed to help lift, tone and tighten the appearance of the skin by stimulating collagen production, destroying fat and cellulite. They are innovative devices that use state-of-the-art technology to eliminate stubborn pockets of excess fat while sculpting and contouring the targeted areas. Suitable for both men and women, the devices we offer at CliniMed are backed by extensive scientific research, TGA registered and proven to provide transformative, long-lasting results.
What type of body contouring machines does CliniMed Aesthetics offer?
At CMA, we offer a wide range of body contouring machines, including Focus Dual, PowerShape2, Evoke, CoolShaping and CoolShaping2.
Does CliniMed Aesthetics offer device trade-ins?
Yes, our team of experts help identify the best options and value trade-in opportunities. It's easy to trade in your eligible aesthetic device for credit toward your next purchase. No matter the model or condition, we are here to support you and help you gain credit for purchasing one of our body contouring machines. Get in touch with our trade in team to learn more about device eligibility.
Purchase Body Contouring and Sculpting
Machines from CliniMed Aesthetics Today!
Backed by therapists, clinicians, practitioners, nurses, and aesthetic professionals across Australia,
CliniMed Aesthetics is a leading industry provider of TGA approved body contouring machines.
As Trusted Providers of in-depth, non-invasive aesthetic technology CliniMed Aesthetics are ready to
support & help you enhance your clients' experience in growing your advanced non-surgical
treatment offering, get in touch today!
AUSTRALIAN OWNED & OPERATED