Efficient & Permanent Fat Reduction
Deliver faster & more efficient client results with CoolShaping2 –
Powered by 360° Stereoscopic Cooling Technology
Advanced Non-Surgical Treatment Solutions
Why Choose CoolShaping2 Cryolipolysis Fat Freezing Machine
CoolShaping2™ is the latest technology in fat reduction. With the introduction of 360° Stereoscopic Cooling System and four handpieces with an optional fifth, CoolShaping2™ targets a larger treatment area and can treat up to four areas simultaneously.
Cryo-cooling (cryolipoloysis) is used to permanently reduce fat cells, breaking down the targeted fat, with an amazing reduction in treatment times, in-turn increasing client turn-around. The four treatment handpieces are designed to treat the body including the new mini handpiece specifically developed for the face targeting double-chin and more delicate areas.
CoolShaping2™ is TGA Registered – ARTG No. 371276, and is the latest non-invasive effective success aligned fat freezing treatment technology on the market using integrated cryolipoloysis (fat freezing) and vibrating-vacuum technology.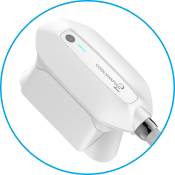 2x Large Handpiece
2kg, 115 x 225.5 x 120mm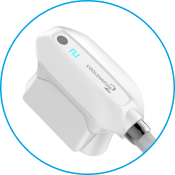 1x Medium Handpiece
1.5kg, 93 x 188.7 x 96mm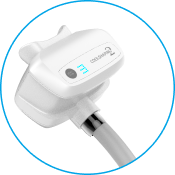 Optional Small Handpiece
1.5kg, 89 x 139 x 119mm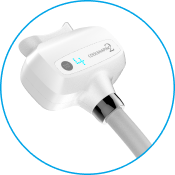 1x Mini Handpiece
1.2kg, 70 x 139 x 200mm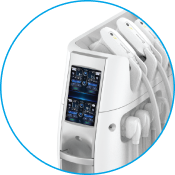 Integrated LCD 

touch screen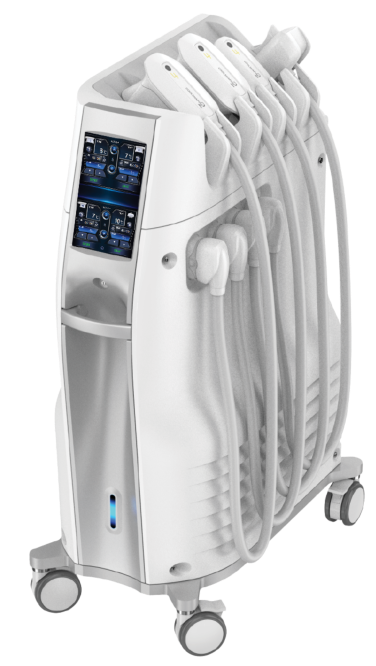 CoolShaping2™
CoolShaping2™ cryolipolysis fat freezing is a clinically studied & proven method to permanently remove excess subcutaneous fat from the body, using CoolShaping2™ non-surgical body sculpting technology. CoolShaping2™ uses patented controlled cooling cryolipolysis technology, delivered by a super cooling vacuum applicator system. Tailored to suit both men & women, CoolShaping2™ targets to crystallise & destroy fat cells contained within the treated area at -10° degrees. Studies show fat cells are more susceptible to cryolipolysis cold temperatures than any other skin cells or tissue, thus causing only fat cell degeneration, with no organ or tissue damage. The crystalised frozen fat is then excreted naturally from the body via the liver & lymphatic system.
Targeting unwanted fat is easy with CoolShaping2™. The technology is safe & effective on numerous areas of the body, with the ability to safely & effectively target & treat smaller areas such as the chin, along with larger areas including stomach & thighs. There is no down-time, with the bonus option of treating multiple areas in one session, treatment menu options are endless!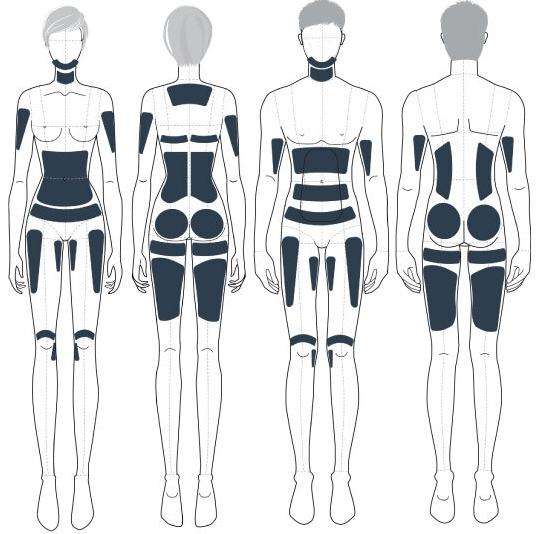 CoolShaping2™ introduces the ability to use 4 handpieces simultaneously. With the opportunity to also now treat the delicate areas of the face and neck. With so many various treatment opportunities in delivering fast safe & effective fat reduction, CoolShaping2™ is the most intelligent choice in cryolipoloysis fat freezing.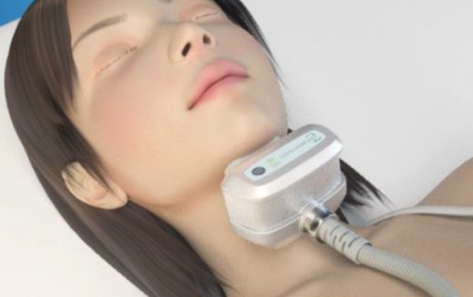 Mini handpiece application for localised procedures Targets small areas of the face, neck, jawline & chin. WIth a holistic non-invasive approach tailored to suit your clients needs.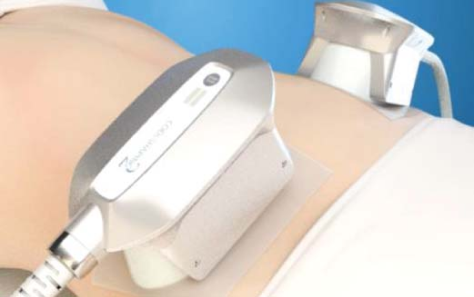 Simultaneous use of different size handpieces
Stubborn fat deposits are treated in multiple areas simultaniously, targeting chosen areas in one treatment session.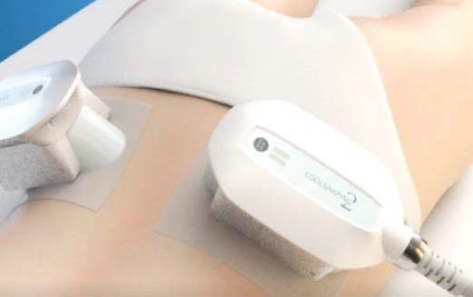 Non-invasive Treatment
CoolShaping2™ uses the most advanced & safest non-surgical technology in treating and eliminating unwanted fat deposits.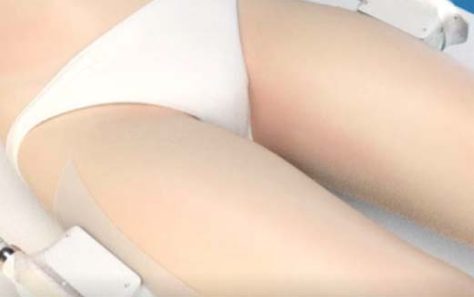 Easy-to-use and Operate
Once the applicators are positioned, the easy to operate LCD touchscreen provides all the information you need during treatment.
| | |
| --- | --- |
| Applicators | Large, Medium, Small, Mini size |
| Cooling Temperature | -10°C~5°C |
| Vacuum Range | Maximum 520 mmHg |
| Panel | 10.2 inch Color LCD & Touch Screen |
| Weight | 100kg |
| Dimension (W x D x H) | 498 X 738 X 1150mm |
| Input Power | AC100~240V, 50/60Hz |
Frequently Asked Questions
The Advanced Body Contouring CoolShaping2™ is a clinically proven & effective solution for a permanent result in non-invasive, clinically proven fat removal. With so many in-clinic treatment options for your clients, we have configured a few client side Q&A's, in the interest of opportunity, it's always an ideal reference when considering how your clients will source available success stories.
What is CoolShaping2™ Cryolipolysis Fat Freezing ?
CoolShaping2™ Cryolipolysis Fat Freezing is a clinically studied and proven method to permanently remove excess subcutaneous fat on the body using non-surgical body sculpting technology. Fat Freezing works by using a special applicator tool which simultaneously suctions (like a vacuum) and freezes the fat cells in the targeted areas to -10 degrees.
Why Does CoolShaping2™ Fat Freezing Work?
Studies show that fat cells are more sensitive to cold than surrounding body cells, meaning no other cell is damaged during the process of fat freezing. Once the cryolipolysis procedure is complete, the body absorbs the damaged cells and safely eliminates them through your body's natural & normal metabolic process.
Where Does The Fat Go?
CoolShaping2™ Fat Freezing causes fat cells in the treatment area to freeze to the point where they begin to deteriorate and die. The body will then naturally dispose of the dead fat cells via the liver and lymphatic system, either through urination or through sweat over a period of time following your treatment.
Are All Fat Freezing Machines The Same?
When choosing the right type of fat freezing procedure, it is important to understand that there are a few different options available on the market – not all technologies are the same and different technologies will NOT deliver the same results, nor are they TGA Certified, meaning they do not meet with Australian safety & regulatory compliance. CMA only distributes devices that meet with the most stringent procedures.
Does Fat Freezing Really Work?
Yes! CMA only supply the most advanced, clinically proven, safe, and non-invasive fat freezing technology Australia-wide. Cryolipolysis has also undergone significant clinical tests and studies to demonstrate and prove that Fat Freezing treatments permanently remove excess subcutaneous fat.
What Areas Of The Body Can Be Treated?
Cryolipolysis can be used to treat multiple areas of the body where excess fat is commonly stored. Using advanced CoolShaping2 technology which has in treatment (up to 4 focus areas in one session) applicator options, meaning you can treat both small, or larger areas of the body within the same dual treatment session!
Why Is Cryolipolysis Fat Freezing Now A Popular Treatment?
Some of the Key Benefits of Cryolipolysis Fat Freezing include:
Fat Freezing has undergone extensive global studies & clinical tests and is a proven method to permanently remove excess fat on the body.
Fat Freezing allows you to select and target both small or larger areas of the body where you are storing excess fat that is resistant to diet and exercise.
Fat freezing is completely non-invasive. Throughout the treatment you will remain awake, conscious and relaxed.
CoolShaping technology has been clinically proven to permanently reduce stubborn fat in treatment areas by 20-40%, each session.
CoolShaping Cryolipolysis Fat Freezing is non-invasive, the treatment is quick and has no down-time. There are permanent fat loss results with absolutely no recovery issues.
CoolShaping Cryolipolysis technology is non-invasive & provides a complete and pain-free alternative to surgery.
How Many Fat Freezing Treatments Will Your Clients Need?
In most cases, we recommend between 2-4 sessions on the same area, however this will vary depending on the individual client.
AUSTRALIAN OWNED & OPERATED