Cellulite Treatment Machines
CliniMed Aesthetics is a trusted leader in providing innovative cellulite reduction machines. Our TGA certified cellulite treatment devices enable aestheticians, therapists, practitioners, practice staff & clinic owners to offer advanced cellulite reduction treatments.
What is the most advanced cellulite solution?
In medical terms, cellulite forms when pockets of fat squeeze between bands of tissue under the skin. These bands (septa – a thin wall or membrane that separates two parts), are supposed to hold fat in place, but depending on genetics, fat cells can squeeze between the septa, creating a lumpy cellulite 'dimple' look. Men however, rarely have cellulite, because for men the bands of skin tissue – septa, that keep fat in place are in a criss-cross pattern, making them stronger than those in women, whose septa run in parallel lines.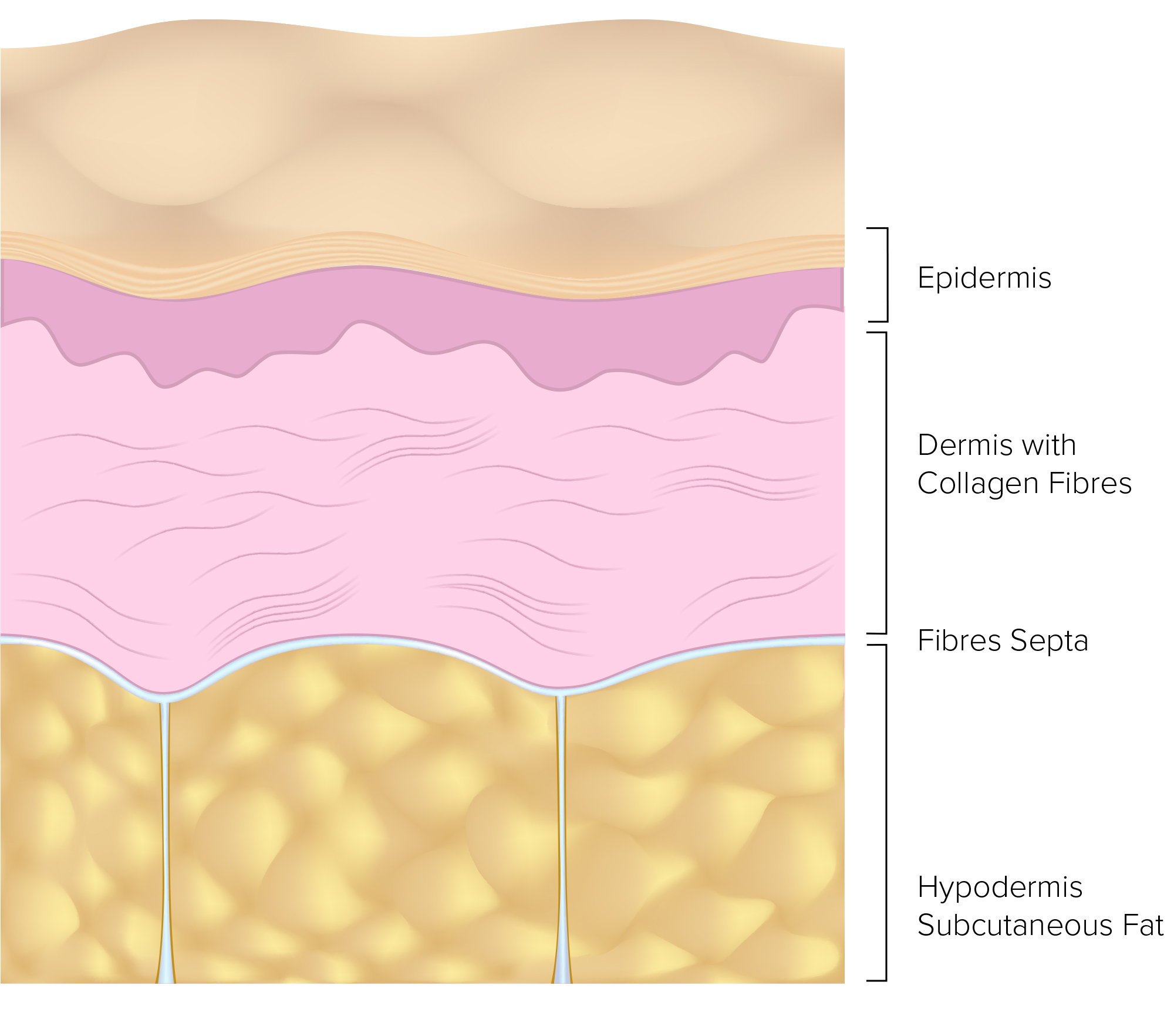 Above Image – layers of skin tissue affected by fat cells pushing between fibres septa, creating the formation of cellulite.
This is were PowerShape2™ steps-in & stands-out as the most advanced solution based treatment trilogy, providing solutions in cellulite reduction, skin tightening & fat melting… all non-invasive & non-surgical, with just a handful of scheduled short in-clinic treatments.
(personalised treatment requirements vary).

PowerShape2™ TGA Certified – ARTG No. 371472 provides clinically proven results in effortlessly tighter, smoother, & more sculpted body contouring. PowerShape2™ is easy to operate, with minimal consumables required, & a very low cost in ownership.
• Profound toning, regardless of the patient's age
• Reduces & treats hypertrophic scarring & keloid tissue
• Reduces stretch marks & prevents their appearance
• Visible improvement of the skin right after the first treatment
• Mitigates the visual appearance of cellulite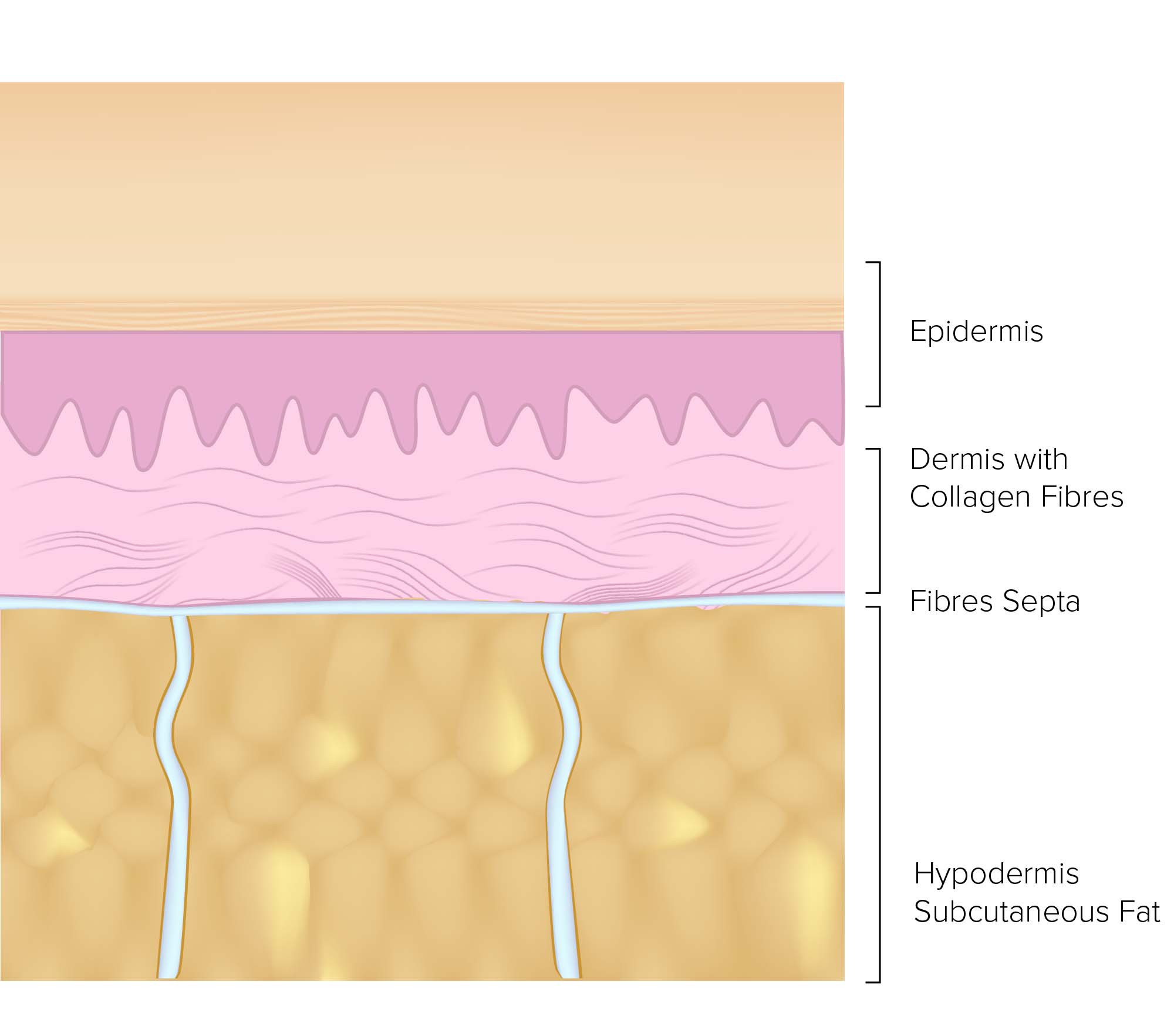 Above Image – layers of skin tissue unaffected by fat cells pushing between the septa.
Purchase your state-of-the-art cellulite treatment machine only from CliniMed Aesthetics
Backed by therapists, practitioners & aesthetic professionals across Australia, CliniMed Aesthetics is a leading industry provider of TGA approved cellulite reduction machines. If you'd like to learn more about the highly effective cellulite treatment technology & current non-surgical aesthetic devices, contact our National Sales Support Team or call 1300 10 10 58 to find out more.
Frequently
Asked
Questions
Cellulite Treatment Machines
CliniMed Aesthetics is committed to going above and beyond for our Professional Partners.
We are proud to align our core values of connection, culture, conversation & commitment to create the best possible experiences for you and your team.
By empowering business owners and teams, we align you with outstanding innovations in non-invasive aesthetic technology, encouraging a language of leadership & growth. We focus on inspiring current, future and upcoming business success within the aesthetic industry – by supplying our Professional Partners with only the most advanced TGA certified non-invasive aesthetic beauty devices in Australia.
What causes cellulite?
Cellulite is very common, mostly around the thighs and buttocks, but it can also be found on the breasts, lower abdomen and upper arms. Cellulite is a harmless skin condition that appears as lumpy, dimpled flesh on the thighs, hips, buttocks and abdomen. Cellulite is most prevalent in women.
Cellulite is sometimes described as having a cottage cheese or orange peel texture.
Mild cellulite can be seen only if you pinch the skin in an area where a patient may have cellulite, such as the thighs. Cellulite that is more severe appears rumpled and bumpy with areas of peaks and valleys. Cellulite is often associated with hormonal changes, weight gain, severe weight loss, genetic disposition or poor diet.
What is the best cellulite treatment machine?
With so many treatment options,
PowerShape2
benefits a variety of patients. It is suitable for all skin types & can be customised to help with face and body contouring, skin tightening, fat & cellulite reduction & skin rejuvenation.
PowerShape2
is suitable for adults in good health who wish to lift, tighten, tone, smooth & firm specific areas of the face or body without invasive procedures associated with cosmetic surgery.
I would like to find out more about the body contouring devices CliniMed Aesthetics supplies & instals across Australia?
CliniMed Aesthetics supplies only TGA Certified body contouring and sculpting machines. For all device pricing & consumables costings, contact our National Sales Support Team or call 1300 10 10 58 to find our more.
What is a CMA Trade-In?
Does CMA offer finance for my chosen device/s?
CMA accept several relevant solutions within the market, complimenting your business requirements & ROI. Please
contact us
to find out more.
Does CMA offer maintenance & servicing options?
Yes, All our device maintenance warranty/extended plans include regular scheduled/optional servicing. Within our rigorous servicing checks, be rest assured that all your equipment – whether loan or purchased – will arrive fully-functioning, factory specified & ready to operate. Along with our Service Technician, who will provide on-site device set-up, inclusive of an operations functionality & anaylsis report, all with minimal interruption to your daily operations.
Purchase body contouring & sculpting machines from CliniMed Aesthetics today
As Trusted Providers of in-depth, non-invasive aesthetic technology CliniMed Aesthetics are ready to support & help you enhance your clients' experience in growing your advanced non-surgical treatment offering, get in touch today!
Contact Us
Please select the nature of your enquiry from the following options & our team will be in touch with you shortly.
AUSTRALIAN OWNED & OPERATED