Experience the future of skincare
with Clearlight™
With a versatile range of characteristic filters, this ground-breaking system can be utilised for various IPL treatments.
Advanced Non-Surgical Treatment Solutions
Experience the future of hair removal and skin rejuvenation with the Clearlight machine
In the ever-evolving world of advanced non-invasive aesthetic treatments, the Clearlight machine sets a new standard in the IPL (intense pulse light) sector. A game-changer for various skin rejuvenation and hair reduction treatments, the Clearlight machine is carefully engineered to deliver concentrated photon energy directly into the skin, guaranteeing safe, efficient and long-lasting results for clients.
With in-built precision spot sizes, customisable filters, automatic filter recognition and controlled power output, this skin rejuvenation device rivals other advanced laser treatment machines, providing practitioners with a safe and efficient device for delivering advanced skin and hair reduction treatments. TGA approved, ARTG No 426331.
Why Choose Clearlight IPL Skin Rejuvenation &
Hair Removal Machine
INNOVATIVE IPL Clearlight™ advanced IPL (Intensive Pulse Light) system offers an unparalleled solution for a wide range of treatments. Specifically engineered to deliver exceptionally concentrated photon energy directly into the skin, Clearlight™ guarantees optimal results.
With its versatile range of characteristic filters, this ground-breaking system can be utilised for various IPL treatments. Experience the future of skincare with Clearlight™. TGA approved, ARTG No 426331
How this IPL skin rejuvenation machine can grow your clinic
A multifunctioning, multipurpose device
From permanent hair reduction to thread vein removal and skin rejuvenation treatments that correct visible signs of ageing to improve skin radiance, the Clearlight machine can provide up to nine different treatments within a single device. With this advanced skin rejuvenation and IPL hair removal machine, your clinic can offer a variety of gold-star treatments, ensuring versatility that attracts a diverse clientele while maximising revenue potential.
A cost-effective investment 
Rather than investing in multiple skin rejuvenation devices, clinics can save space and money by opting for the Clearlight IPL skin rejuvenation machine. It offers the convenience of a single, versatile device for various treatments, making it a cost-effective choice for clinics of all sizes. 
If you're unsure whether the Clearlight machine is right for your clinic, CMA offers a Rent-To-Own program that can reduce your initial investment compared to an outright purchase. With our program, you'll own and gain access to a brand-new device at the end of your 12-month contract with no hidden fees or additional costs. The rental payments you make simply cover the device's cost. 
To ensure the optimal functioning and safe use of all aesthetic machines and devices, our team also offers free machine servicing during your rental period, with all repair costs on us.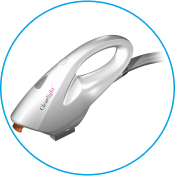 One hand-piece for all applications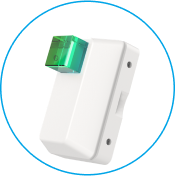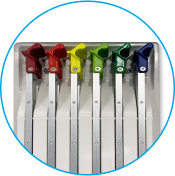 6 filters for advanced 
IPL treatments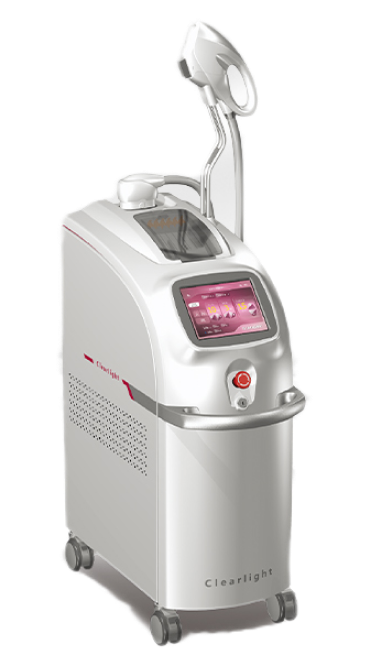 Clearlight™
Unveiling the Clearlight machine advantage 
Clearlight™ utilises specialised filters that can be used for treating a wide range of skin concerns and lesions. With its advanced technology and focus on delivering effective and safe procedures, Clearlight™ represents the optimal choice for IPL treatments. Here's a few reasons why the Clearlight machine can enhance your clinic offerings:
A safe and powerful IPL system 
At CliniMed, we understand the importance of safety and efficacy when it comes to IPL treatments. As the most advanced system available on the market, the Clearlight machine employs a single handpiece with a substantial spot size (40x15mm) that allows professional practitioners to cover larger areas of the body within a shorter time frame. 
The skin rejuvenation device also features a built-in mechanism that cools the skin before and after each light pulse, ensuring client comfort and safety while reducing the risk of redness and burns in the surrounding healthy skin. 
Customisable filters and automatic filter identification 
With multiple filters targeting different levels and layers within the epidermis, the Clearlight machine enables practitioners to seamlessly tailor every treatment to suit each client's unique needs and concerns. The innovative system streamlines the treatment process with an automatic filter identification feature. When a filter is inserted into the handpiece, the Clearlight machine immediately recognises it and automatically loads the appropriate software. This component simplifies the operation process for practitioners, reducing the potential for human error while ensuring each client yields consistent results. 
Advanced pulse technology 
The Clearlight machine goes beyond the standard IPL systems by offering advanced pulse technology. This technology allows practitioners to choose from single, double and triple pulse options along with the innovative toning pulse. By adopting pulse durations in precise millisecond increments, the Clearlight machine maximises results and enhances the overall effectiveness of each session. 
Skin rejuvenation 
Harnessing the power of IPL light to stimulate collagen production, the Clearlight skin rejuvenation device helps improve skin texture and reduce the appearance of pigmentation, sun spots, age spots and redness. As the IPL light penetrates the skin's deepest layers, it promotes a clearer, smoother and more youthful complexion across all skin types. 
Hair removal 
The Clearlight machine includes a specific filter designed for effective hair reduction and removal. IPL light targets the melanin in hair follicles, damaging them to reduce hair growth over multiple treatments. The IPL machine also features a dual mode that delivers permanent hair removal for lighter-pigmented hair types. As the ideal alternative to traditional hair removal techniques, this pain-free IPL laser hair removal machine enables clients to enjoy smoother, hair-free skin in the long run.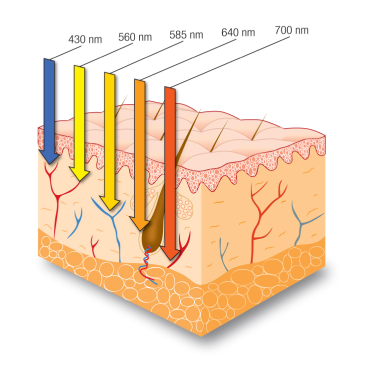 Treatment Areas
| | |
| --- | --- |
| Indication | Filter |
| Acne | 430nm |
| Pigment Lesion | 560nm |
| Vascular Lesion | 585nm |
| Melasma Lesion | 640nm |
| Hair Removal | 700nm |
With 4 distinct types of pulses available, this advanced system ensures versatility and effectiveness. By adopting pulse durations in precise millisecond increments, Clearlight™ maximises treatment results, enhancing the overall effectiveness of the procedure. Experience the power of Advanced Pulse Technology for superior treatment outcomes with Clearlight™.


Take the next steps towards excellence in aesthetics with CMA
Bring the future of aesthetics to your clinic, revolutionise your treatment offerings and embark on a journey towards greater client satisfaction with the help of CMA — Australia's leading provider of advanced aesthetic machines and devices that utilise cutting-edge technology to deliver transformative results. Contact us online today to enquire about the Clearlight machine or to learn more about our other fat reduction, body contouring and cellulite treatment devices.
Frequently Asked Questions
What is "IPL"?
"IPL" is an acronym for "Intense Pulsed Light," which is a technology utilizing a bright, short pulse of light to address various medical conditions.
How does IPL work?
IPL operates by emitting a burst of light aimed at the targeted condition, causing it to break down and be naturally absorbed by the body. The key challenge lies in ensuring that the surrounding healthy skin does not become excessively heated, which might lead to burns. This balance is achieved by configuring factors such as the total amount of heat energy, the number of light pulses in a single session, the time intervals between pulses, and the application of radio frequency energy to regulate the amount of heat delivered.
What is the effectiveness of IPL?
The effectiveness of IPL may vary from person to person and from one treatment to another. Most clients will see amazing results after their treatments.
Hair Reduction: It is called "permanent hair reduction" because it permanently reduces the presence of hair. Since the body has numerous hair follicles, not all of them are actively producing hair at the same time, so IPL cannot treat them all. At some point, dormant follicles might become active again, requiring maintenance sessions, or individuals may be content with occasional, finer, and lighter hair growth.
Thread Vein Removal: Even after a specific area has been treated, new thread veins can develop over time. Proper sun protection, shielding the skin from environmental factors, and avoiding excessive nose-blowing can aid in minimizing the recurrence of thread veins. Some individuals have reported that taking a Vitamin C supplement helps strengthen blood vessels, potentially reducing the likelihood of capillary breakage.
Pigmentation Reduction: IPL is highly effective in reducing pigmentation concerns, although exposure to sunlight can lead to pigment reappearance. Careful sun protection practices and adhering to "safe sun" guidelines can delay the return of pigmentation issues.
Acne Treatment: Acne can be influenced by various factors, including hormonal fluctuations. IPL primarily addresses external symptoms and, when combined with appropriate skincare and dietary adjustments, may help break the cycle of acne outbreaks.
Rosacea Reduction: Rosacea is triggered by multiple factors, including stress. IPL treatments can help reduce the severity of a rosacea episode but cannot cure the underlying condition.
Skin Rejuvenation: IPL skin rejuvenation procedures can contribute to reducing the visible signs of aging, helping individuals achieve a more youthful appearance
AUSTRALIAN OWNED & OPERATED