Science-Backed Solutions For Fat Reduction
New advancements in fat reduction technology:
Partner with us to offer cutting-edge solutions to your clients
Advanced Non-Surgical Treatment Solutions
Grow Your Business With Fat Reduction Machines
Tone, firm, and sculpt! Discover CliniMed's high-tech selection of innovative, science-backed non-invasive fat reduction machines.
Whether you have clients wanting to shed stubborn pockets of fat or undergo a more dramatic, full-body transformation, CliniMed's high-tech selection of science-backed non-invasive body contouring machines can help them achieve desirable results. Body contouring can be performed on almost any body area, including the stomach, thighs, arms, and chin. The results are long-lasting and cost-effective.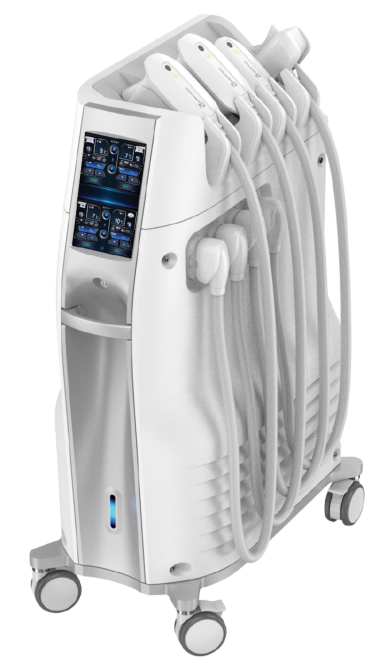 Permanently remove subcutaneous fat from the body with this ground-breaking Cryolipolysis Technology. Simultaneously treating hard-to-reach areas with an innovative handpiece, CoolShaping2 targets and crystallises fat cells without damaging the surrounding organs or tissue. With a fast turnaround that offers firming, sculpting and slimming results, this revolutionary fat-freezing technology is one of the best non-invasive treatments on the market. Ready to learn more? Request the CoolShaping2 brochure.
Sculpt, lift, firm, and tighten with this innovative fat melting and fat reduction device that combines three powerful, high-impact technologies — radio frequency, microneedling and high-intensity focused ultrasound (HIFU) — to reduce signs of ageing and stimulate natural collagen production. With this non-surgical skin tightening, healing and body sculpting device, your clients will enjoy immediate tightening results with minimal downtime. To learn more about this high-tech fat reduction device, request the
Focus Dual brochure.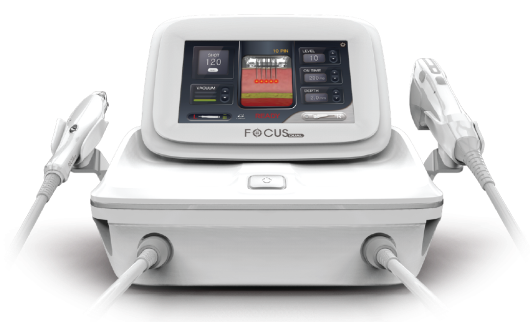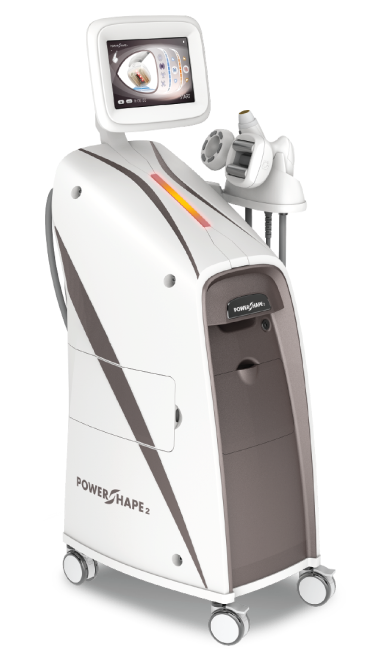 Harness the benefits of three non-surgical, non-invasive technologies in one fat melting and fat reduction machine. With PowerShape2, you can safely treat multiple areas of the body with bipolar radio frequency, low-level laser, and vacuum roller technology. Easy to operate, choose this clinically proven and effective solution for non-surgical fat reduction, reshaping and defining areas of the face, neck, décolletage and body. Ready to learn more? Request the PowerShape2 brochure.
Safely target and permanently destroy fat cells and cellulite. Affordable and pain-free, this fat reduction device is the ideal non-invasive alternative to a lengthy liposuction surgery! Want to learn more about this revolutionary fat reduction device? Request the
CoolShaping™ brochure from our friendly staff.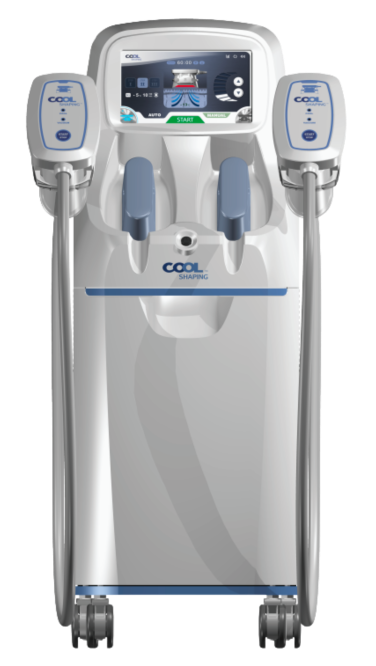 Discover a premium range of fat reduction devices at CliniMed
At CliniMed Aesthetics, we're dedicated to providing innovative, state-of-the-art, non-invasive TGA registered technologies that cater to the needs of a diverse range of clinics, practitioners, therapists, and health and wellness professionals Australia-wide. Proudly offering the safest, science-backed range of fat reduction devices on the market, browse our range today!
If you have an unused or outdated aesthetic device that no longer serves its purpose, take advantage of our aesthetic devices exchange and upgrade service and check if you can trade your old device for a brand-new model! If you have any questions regarding our non-surgical fat reduction devices, simply contact us today, and our expert team will be more than delighted to assist you. Alternatively, you can visit us at one of our clinics and find a solution best suited to your client's demands and clinic offerings.
Frequently Asked Questions
What is fat reduction?
Fat reduction is a process carried out to eliminate and reduce unwanted adipose tissue permanently. While liposuction was once the only option for permanently removing subcutaneous fat from the body, new, non-invasive, pain-free technologies have gained popularity. Now, non-surgical fat removal is possible with treatments such as laser therapy, RF, HIFU and cryolipolysis.
How does non-surgical fat reduction work?
Non-surgical fat removal is a non-invasive aesthetic treatment that removes unwanted fat deposits from the body using a fat reduction machine. The fat is naturally eliminated from the body via the lymphatic drainage system. These machines harness the power of laser, HIFU, cryolipolysis to provide long-lasting body sculpting results. Safe and effective, with minimal downtime post-treatment, most patients return to normal activities immediately after leaving the clinic. As the ideal non-invasive alternative to a lengthy liposuction procedure, these non-surgical fat reduction devices will provide your clients with desired results that meet their aesthetic goals.
What is the best fat reduction machine?
All the devices we offer are equipped with ground-breaking non-surgical fat reduction technology. Since each fat reduction machine harnesses a different technology to target and eliminate fat, depending on your client's specific needs, you should select a device that meets the requirements of your business.
What type of fat reduction devices does Clinimed offer?
We offer a range of state-of-the-art fat reduction devices that use various technologies, from microneedling to radio frequency and cryolipolysis. Explore our entire range today!
Purchase Body Contouring and Sculpting
Machines from CliniMed Aesthetics Today!
Backed by therapists, clinicians, practitioners, nurses, and aesthetic professionals across Australia,
CliniMed Aesthetics is a leading industry provider of TGA approved body contouring machines.
As Trusted Providers of in-depth, non-invasive aesthetic technology CliniMed Aesthetics are ready to
support & help you enhance your clients' experience in growing your advanced non-surgical
treatment offering, get in touch today!
AUSTRALIAN OWNED & OPERATED