Cellmula Skincare
Choose Cellmula Skin Science Products For Your Clinic
The Cellmula skincare line is dedicated to leveraging the latest scientific breakthroughs to tackle skin problems and create cutting-edge products that contain only the purest, highest-quality ingredients. Experience the power of cosmeceuticals developed by an aesthetics company with a deep understanding of skin science.​
​
Cellmula's products are based on the CELL + FORMULA prescription, which combines the dermatological know-how of a beauty device manufacturer with the expertise of skin researchers who always put skin first. As a derma cosmetic brand, Cellmula was born out of the desire to help people achieve healthy, beautiful skin by harnessing the natural strength of their skin.​
​
With Cellmula, you can trust that you're using products that are backed by advanced technology and years of research. Unlock the secret to healthy, radiant skin with Cellmula's innovative skincare solutions.​

Exclusively Available In-Salon
Cellmula Advanced Professional
Cellmula Vital ​Professional & Cellmulla AV Professional
Cellmula Professional Masks
Cellmula Aqua Clean & Cellmulla Contact Lotion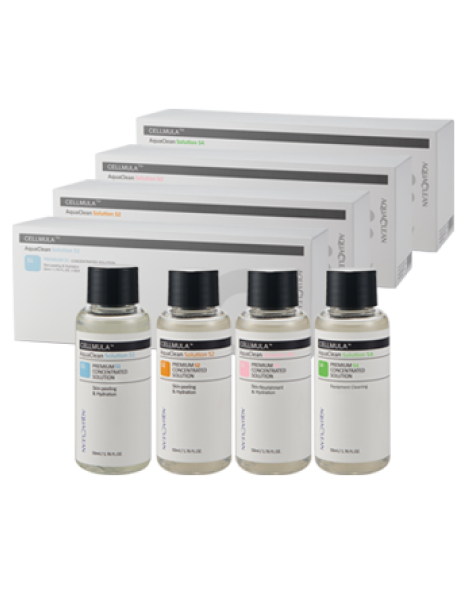 Cellmula Aqua Clean Solutions
Professional Solutions for use with HydraBeauty or other hydrodermabrasion devices S1, S2, S3, S4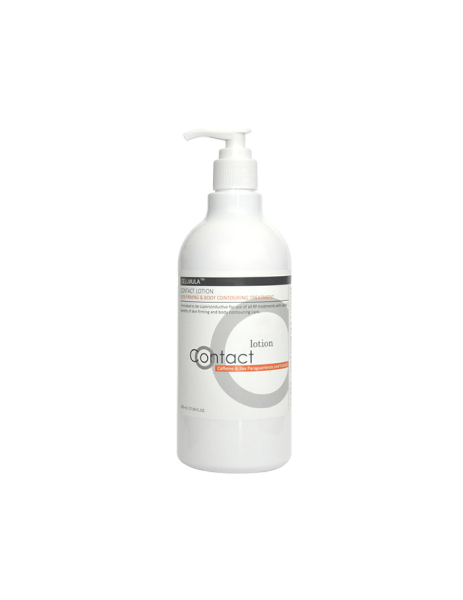 Contact Lotion
RF cream that helps improve skin elasticity and relax the strained muscle by accelerating blood circulation
Frequently Asked Questions
What is CELLMULA skincare?
CELLMULA is an advanced Korean skincare brand reserved exclusively for skin clinics and salons. CELLMULA products are created based on the latest scientific breakthroughs in skincare and a unique CELL + FORMULA prescription — a combination of dermatological expertise from a leading beauty device manufacturer and the comprehensive knowledge of skin researchers and industry experts.
Each CELLMULA solution contains pure and clean ingredients that meticulously treat various skin problems with one overarching goal — to generate healthy, radiant skin. 
Targeting a multitude of concerns — from combatting signs of ageing to addressing oiliness, dryness, acne and skin sensitivities — every product from the aesthetic skincare brand is developed with the purest, highest-quality ingredients, so your clients can have complete confidence knowing you're utilising the most effective skin science products on the market.
What is the brand's philosophy?
As a derma cosmetic brand, the aesthetic specialists behind CELLMULA created a line to help people achieve a healthy, radiant complexion by harnessing the natural strength of their skin. Each formulation is designed to combat and protect against environmental stressors that contribute to premature signs of ageing, utilising active ingredients that penetrate the skin to deliver long-term results. 
Where can I purchase CELLMULA?
CELLMULA's aesthetic skincare products are sold exclusively through clinics and beauty salons. To become an official stockist of the brand's products, contact the team at CliniMed today, or to find your nearest stockist, check out our clinic finder. When you partner with us, you will receive ongoing professional support and product training, so you can provide the best services to your clients. 
Why is CELLMULA the best skincare range?
CELLMULA exclusively offers their transformative skincare to clinics and salons in retail and professional sizes. Every product from this renowned aesthetics skincare brand is formulated with an exclusive prescription that's supported by extensive scientific research and the latest breakthroughs in skincare technology. 
There are several reasons why CELLMULA has been deemed one of the best aesthetic skincare solutions on the market: 
Scientifically backed formulations

— The Korean skincare brand has invested in extensive research and development to create formulas endorsed by science. These products contain ingredients with proven efficacy and concentrations that have been shown to deliver transformative skin results.

Professional recommendations

— There's a reason why CliniMed stocks

CELLMULA solutions

— their products are used by dermatologists, skincare professionals and aestheticians with expertise in treating various skin conditions and concerns. When you invest in

CELLMULA skincare

, you can trust you're effectively treating your clients' concerns with products that are created to deliver long-term skin-enhancing results.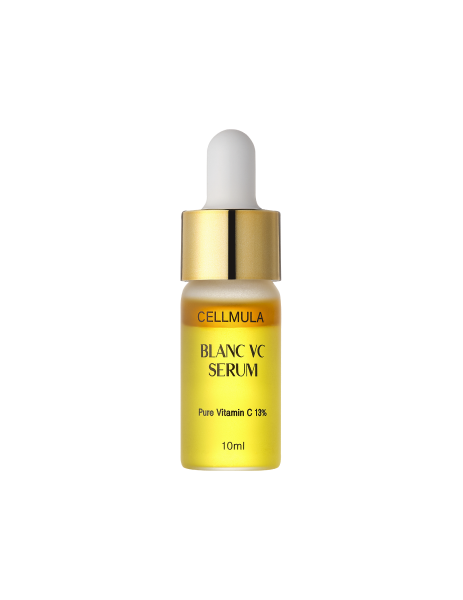 Blanc VC Serum
Premium two-phased vitamin serum with 13% of Vitamin C and Vitamin E that vitalises your complexion and restores skin elasticity.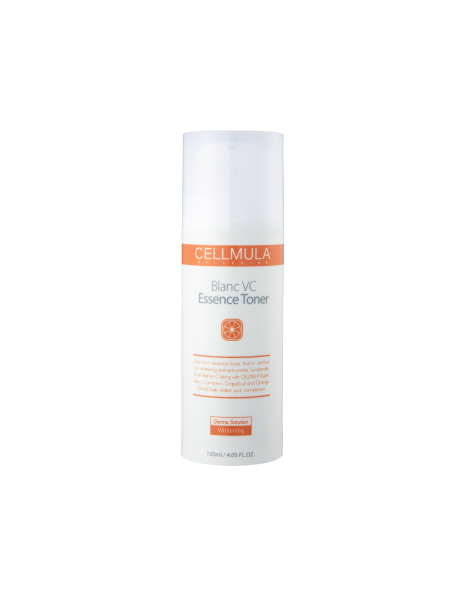 Blanc VC Essence Toner
Premium Vitamin C essence toner that helps vitalise your complexion based on Pure Vitamin C and Hyaluronic Acid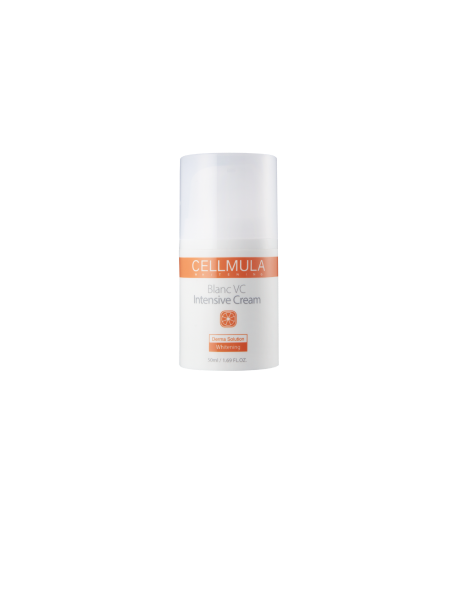 Blanc VC Intensive Cream
Premium Vitamin C cream that keeps your skin resilient and lustrous based on Pure Vitamin C and Panthenol
Cellmula Advanced Repair & Masks ​
Centelbiome Repair Cream
Protective repair cream that provides intensive soothing effect and strengthening skin barriers for irritated skin from outside pollutants or dermatological treatments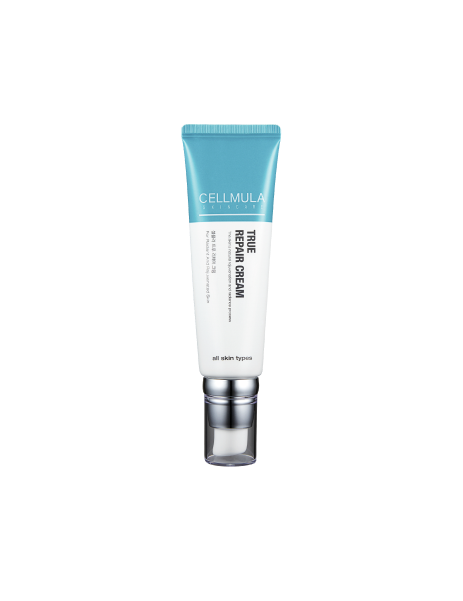 True Repair Cream
Skin rejuvenation cream that helps rapid regeneration and protects your skin through highly concentrated ingredients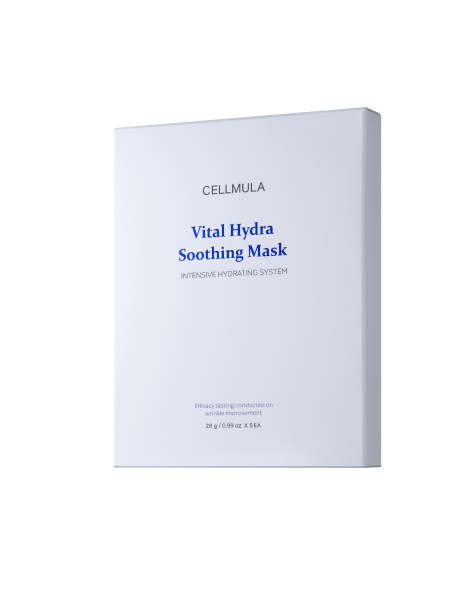 Vital Hydra Soothing Mask
Moisturise lock-sheet mask that creates a strong moisture barrier and provides essential nutrients to your skin
AUSTRALIAN OWNED & OPERATED